This website is about software that is related to the Topfield SRP and CRP series. Theres is also software for the older models of the 5000 and 6000 PVR series.
In the TAP section you find software that runs on the PVR itself. Among others these are Nice Display and Automove. Alls TMS taps are updated to the most current versions.
The tools section is for Windows tools that will run on windows, i.e. ibl viewer to view and convert logo files.
 ATTENTION: Update 2020 for Autodelete available in Download section.
Disclaimer
The author takes no liability for the software provided here. It's provided "as is".

This TAP only works for the SRP/CRP series.

Funktion
Shows more information about the running tv and radio programme
Shows recording and playback status
Shows titel/artist on MP3 Playback/Shoutcast
Information about soundmode
Play mp3, m3u or rec files without using the TV just with the Display
extended ID3Tag support
M3U playlist support (Folder information is ignored, the MP3s are searched for on the hard drive, tested with SmartEPG and Winamp playlists)
Nice Display is compatible with TAP-Commander
Recordings are displayed when the receiver is powered up automatically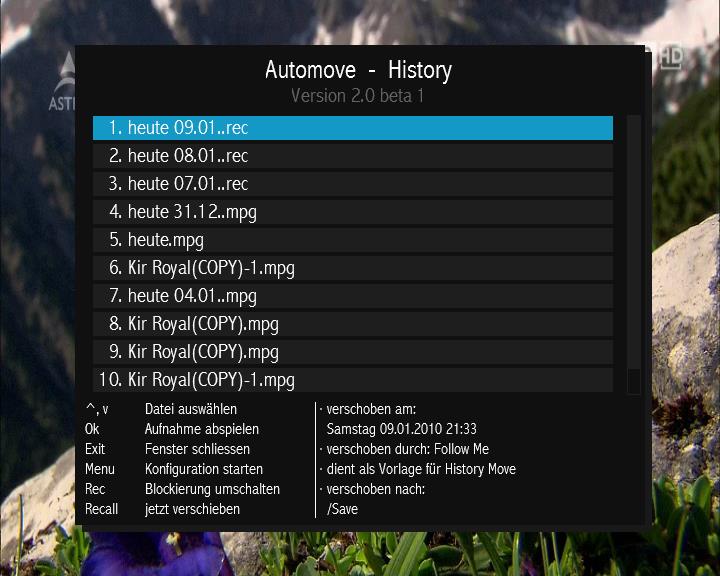 Automove helps you organize your recordings into folders.
It moves recordings to folders with similar names.
It can also move recordings to folders, where it finds recordings with similar names.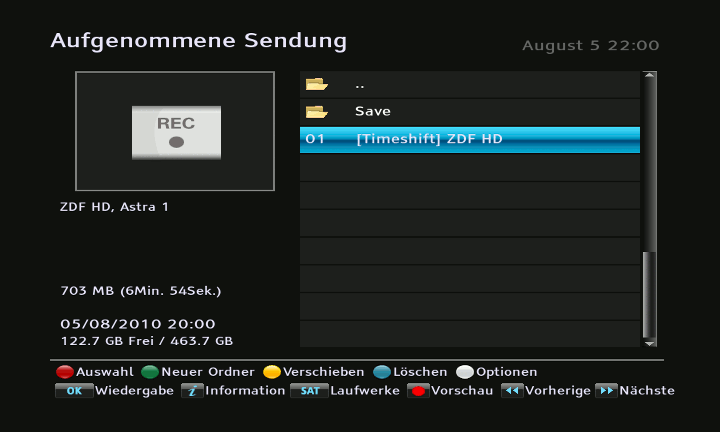 What is it

The TMS always saves the last Timeshift recording. When switching channels, the previous timeshift recording is lost. This TAPs saves these recordings and keeps them for a number of hours, specified by the user, before they are deleted. The recording can automatically be renamed with the show's name and/or channel name. Default is to keep recordings 36 hours and to rename with channel and show name. Saved recordings will be found in folder TimeShift/Save.